About Rosie Rucksack
Hi there! I'm Aiantheen, thanks for checking out my site. I made this as a project for myself to work on whilst I suspend my studies at University. Being out of full-time education, but unable to currently work has been a difficult adjustment. It's hard to find ways to spend your multitudes of time, I hope to use this site as a place to not only help encourage my productivity but to also use as a personal space.
Here, I run an online diary to document the small happenings in my life, and share some of the things that make me happy. On a more specific level, I'd also like to share media analysis to maintain my involvement in the industry. I was on a film course before I suspended my studies, so I've created a blog to discuss film and television, with a particular focus on production design and art direction. I share here reviews and recommendations, as well as film analysis. You can also find content that I've shared from my Animal Crossing New Horizons Island. I've played the animal crossing games on an almost daily basis for the last seven years now, and I've put a lot of my heart into my New Horizons island, which I detail here. I hope to upload a visual tour of my island soon.
I think it's important that we don't let personal websites die out. People talk a lot about the corporatisation of the internet, but there really are so few community spaces left that are user-run and aren't owned by a billion-dollar enterprise. When every internet space we use is run by companies for profit, how much freedom can there really be? Personal websites are not only free from company control, they allow for so much more creativity and freedom. You can make your site anything you want it to be, there are no rules and every site is unique. Neocities is a great community for this. I hope that if you don't yet have your own personal website, you might consider it as an alternative to conventional social media.
This site is still pretty new, so it might be a while before it's in the condition I want it to be, but as mentioned, I have plenty of time to work on it! ★~(◡︿◕✿)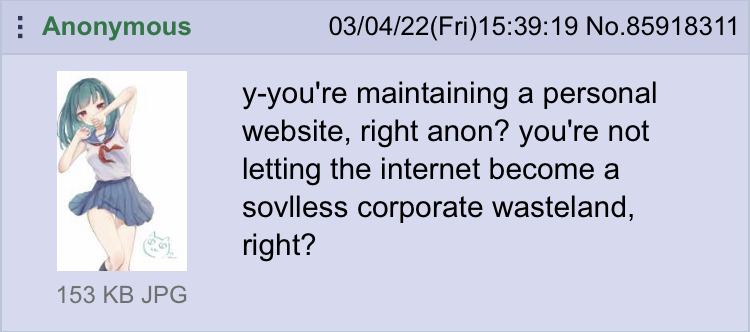 Where does the name "Rosie Rucksack" come from?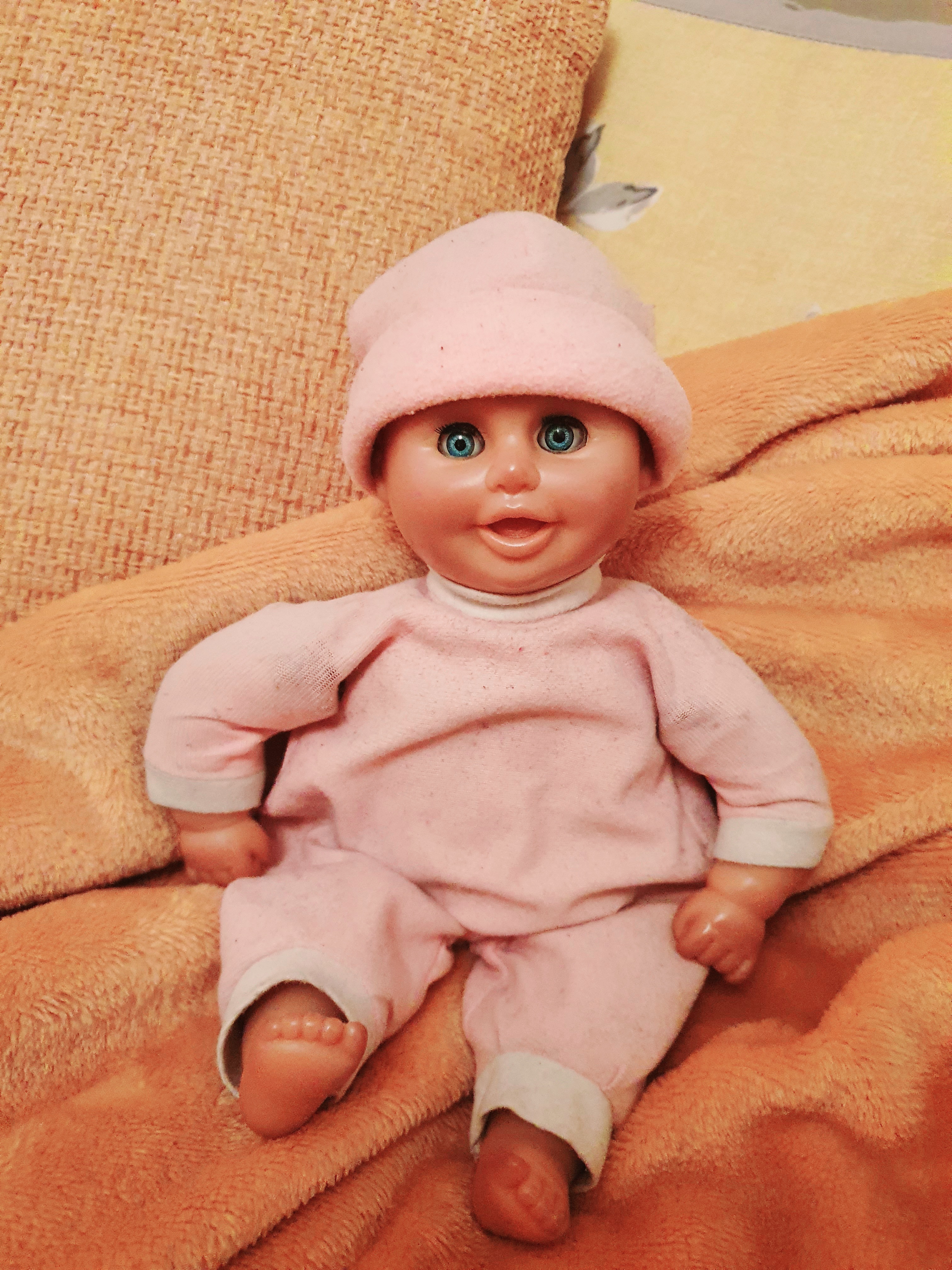 Rosie Rucksack is the name of the doll that I was given for my first birthday. She came with a little rucksack that she would sit in, so she could be carried around and travel with you on your adventures.
Poor Rosie has been through a lot, she's been mauled by a friend's dog, she's been drawn on multiple times (although she's only managed to receive one permanent mark on the back of her head), her eyes have broken twice and the last time she had to be sent to the doll hospital for repairs. Nowadays Rosie spends her days relaxing on a safe shelf where no more harm can befall her, (the doll hospital bill still makes me shudder) but I'll always remember Rosie as a companion and friend for most of my life.
Although she is now more than 20 years old, Rosie comes from a time when the world for me was a much simpler place, and much the same, this was a time when the internet was a simpler place too. When I was a kid, the internet was a place of the personal web, long before the corporate takeover of today. I decided to name my website after her because she too is a relic from times gone by that this website echoes, as well as a friend that reminds me of the simpler, happier times.