Welcome!

Welcome to Rosie Rucksack, thank you for visiting!
This is my personal site where I share thoughts and things that I enjoy. For film and TV analysis and content please see the Film & TV tab! For animal crossing content, please see the Animal Crossing tab!
This site is not optimised for mobile, so please view on desktop to avoid broken pages!

ㅤㅤㅤㅤㅤㅤㅤㅤㅤㅤㅤㅤㅤㅤㅤㅤㅤㅤㅤ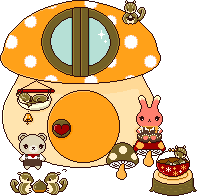 ㅤㅤㅤㅤㅤㅤㅤㅤㅤㅤㅤㅤㅤㅤㅤㅤ

Site News

01/09/22

Made lots of minor adjustments site-wide, fixing broken links etc. A few updates include this month's film recommendation (To Kill a Mocking Bird), adding a few new neocities buttons and fanlistings. I found an old Phantom of the Opera fansite while browsing internet archive. They seemed to be hosting online campaigns to prevent the production of a Phantom movie and ALW's planned Phantom sequel. It is incredibly funny to be living in a world 20 years on where both of these things exist and are both as terrible as the fans seemed to fear them to be. I've added their campaign buttons to this page for a laugh, it's worth checking out the site if you're a phantom fan, especially reading their predictions for the movie and LND.
29/08/22

Created a collective page for big lists of images. I've been around and altered the link from "favourites" on every page which was pretty tedious lol. New "collections" page houses my favourite media, button collection and quiz results.
13/08/22

Revamped and expanded the about page. There are now separate sections for about the site, about me, site credits and a site map of all pages. Hopefully everything should be easier to follow and clearer now. I've also linked some of my favourite sites, and Rosie Rucksack has its own site button now!
1/08/22

Completely redone the blog. I'm calling it my diary now to better distinguish the Film and TV blog. Eventually all the pages will be updated so that the "blog" link says "Diary" instead. The diary now has a separate archive page to go with a mini archive of the last few entries. Resources for the new diary come from asterism, fool lovers, and a few other sources linked in my about page. I had a lot of fun splicing elements together for this page and deciding how I was going to get the different text on different pages of the book to work. I was so happy with it I made a secret, identical page to use as a dream diary, can you find it? It isn't very well hidden (˵ •̀ ᴗ - ˵ ) ✧
02/07/22

Redesigned the Film & TV blog to better house each of the sections together.
Older








top