Recommendations
‎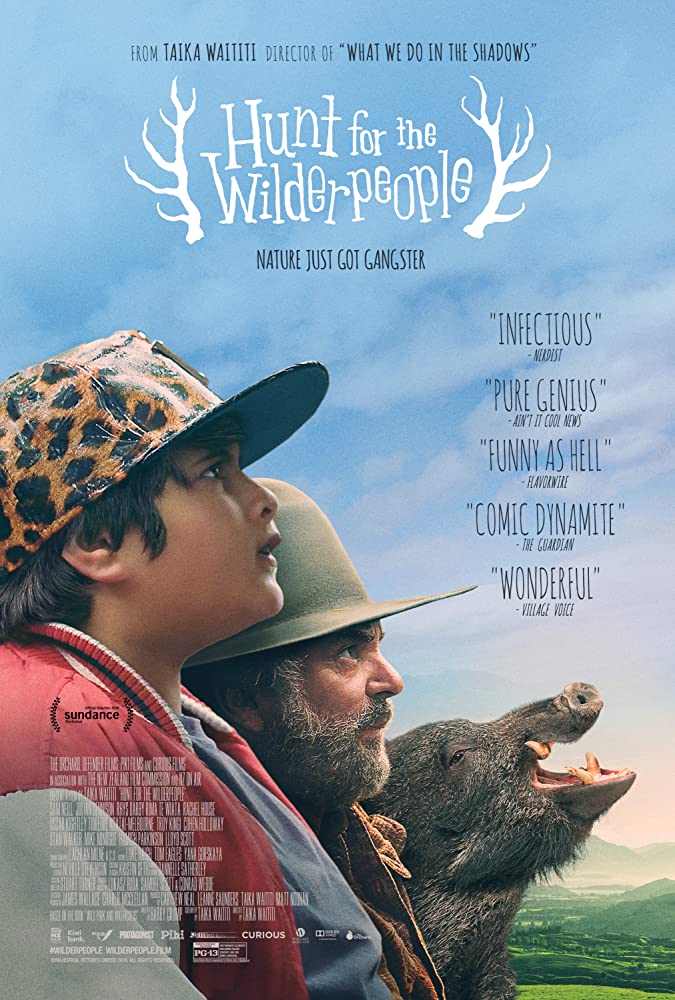 Dir. Taika Waititi
I think this is a film that a lot of people have heard of, but a surprising amount still haven't seen. Hunt for the Wilderpeople has a familiar premise: a grumpy old man is forced to take care of an unruly child as they try and survive in the wilderness, but it manages to stand entirely alone from any other movie of that sort. The biggest thing is probably just how funny this film is. It's a comedy above anything else and the jokes don't stop from start to finish. Despite this, it also manages to pull at your heart strings, with both hard-hitting and heart-warming moments throughout, all set against the absolutely beautiful backdrop of New Zealand's natural landscapes. Julian Dennison is incredibly likable for playing a supposed menace to society, Ricky Baker is probably one of the most realistically written children I've seen in a recent movie, I love how he names his dog Tupac, which is absolutely something a 13 year old wannabe gangster would do. This movie also features my favourite Australasia cryptid: The Bush Man, and any cameo from Rhys Darby is always welcome. If you still haven't seen this movie yet, definitely check it out. Its far funnier than I think any trailer can make it out to be, and well worth a watch. Or two. Or 365.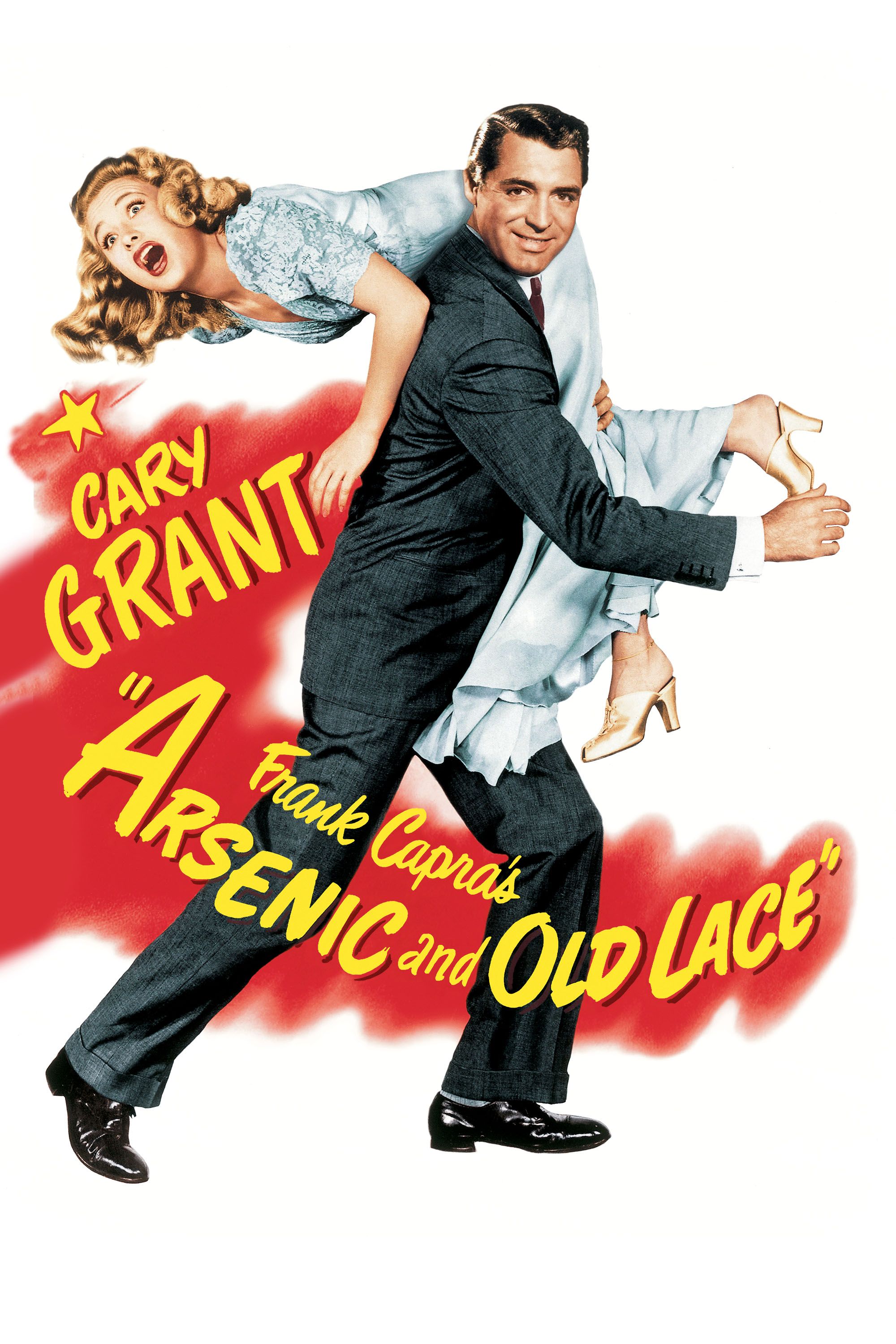 Dir. Frank Capra
This film takes place during Halloween, therefore it is a Halloween movie. I had a hard time picking a recommendation for spooky month, because there are so many great scary or Halloween themed movies I could recommend. In the end, I decided to go for this Frank Capra film from 1944, because I'm almost certain that its one most people will not have already seen. I must say, I don't know what I expected when I first watched this movie, but it certainly wasn't what I got. Based on a play of the same name, this black comedy is completely unpredictable. I wouldn't want to give too much away, but the plot revolves around two sweet elderly ladies and the murders they commit. As more and more characters and plot threads are introduced, things only get sillier and sillier until by the end, there is so much ongoing chaos, you'll be feeling as helpless as poor Cary Grant. It's a wonderfully funny and entertaining film, and if you fancy more of a laugh instead of a scare this Halloween, this might just become a new spooky month favourite.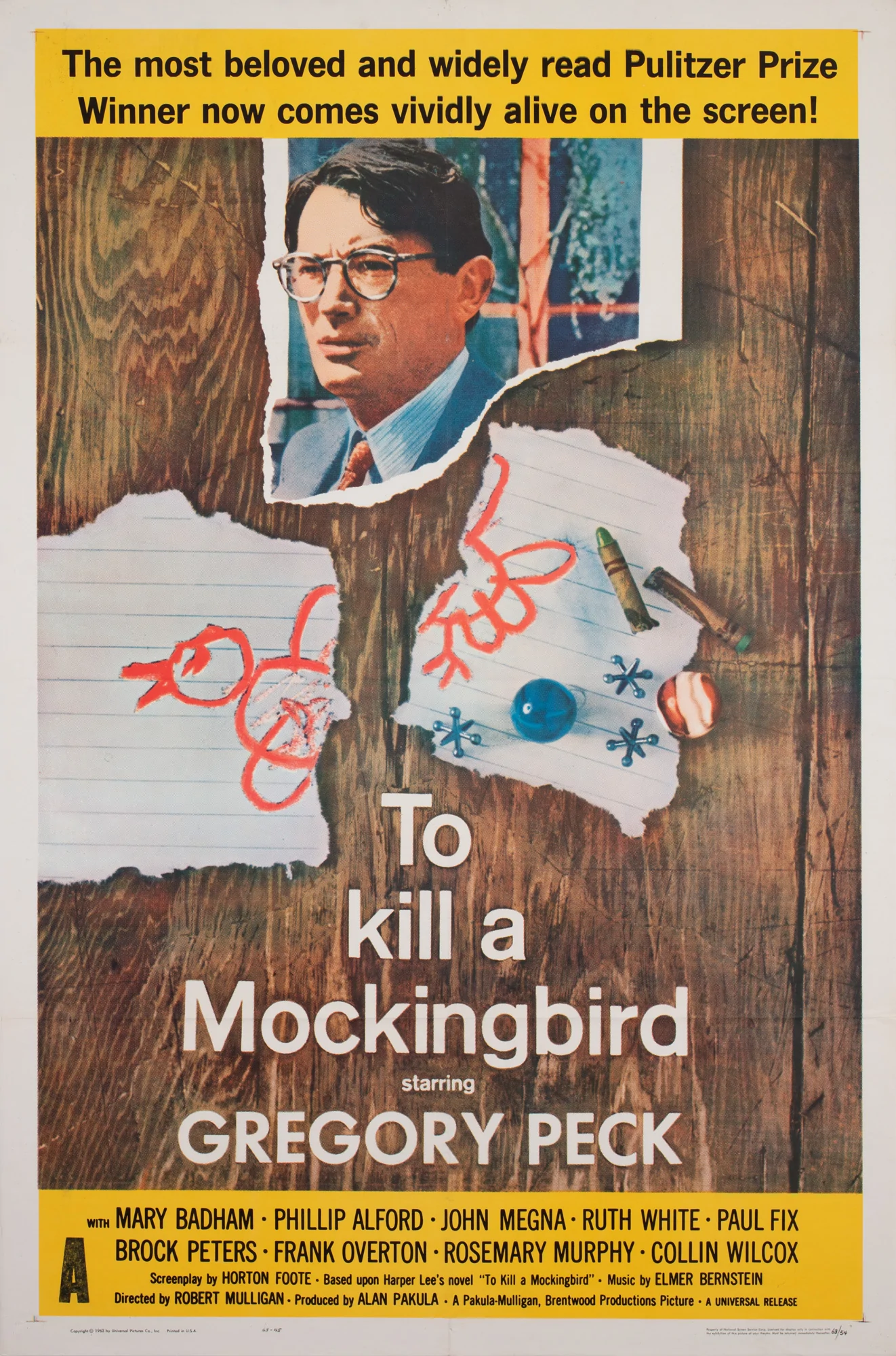 Dir. Robert Mulligan
I feel I've done this film a disservice by thinking of it for so long as the "English Lit" movie. It's interesting to view a lot of the advertising for the film from its original release, so much of the focus was on the novel it was adapted from and a big assurance of faithfulness to the source material. I was surprised to learn that this movie was released just 2 years after the book, and indeed before desegregation in America. In regards to the film itself, it really is as good as people say it is. I think my expectations had been lowered by the pre-existing idea I had in my mind of what this movie was, but it really is a fantastic film. Engaging and at times, pretty funny, the characters are incredibly charming and likable. I really thought I was going to be put off by the child actors, but they weren't annoying at all, quite the opposite, and their perspective provided an interesting view of the events of the story. Gregory Peck was brilliant in the lead role, and watching him interact with the kids was very sweet. I loved the final act, I don't know what more I was expecting after seemingly the main plotline had been wrapped up, but what happened was a perfect reflection on the overall theme of the movie. This film is a lot more than just the "English Lit" movie, it's a well-acted, insightful piece about modern America, that you shouldn't miss out on.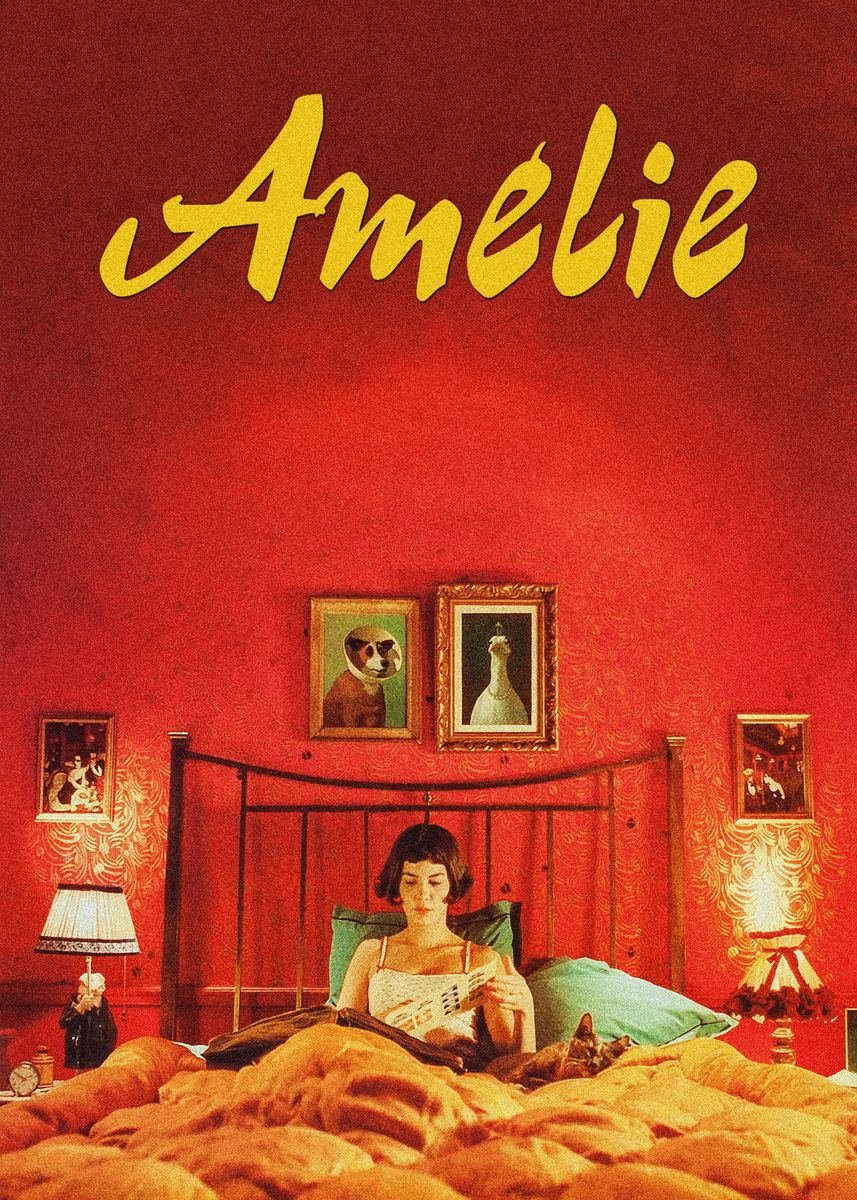 Original Title:
Le Fabuleux Destin d'Amélie Poulain
Dir. Jean-Pierre Jeunet
A truly visually stunning French film about love, kindness and loneliness. Delightful heroine Amélie Poulain finds comfort in the little things in life and develops a passion for bringing happiness to those around her. What Amélie neglects however, is her own happiness, living an increasingly lonely life where she prefers to imagine the life she wants rather than live it. Sound familiar? If you can relate to Amélie's situation I have no doubt you'll love this film. It has charming characters, a beautiful soundtrack, and any frame from this film wouldn't look out of place in an art gallery. I've seen this film be called the cinematic equivalent of a hug, and I honestly couldn't agree more. Will our heroine stop living in her head and find the love she truly deserves? Find out for yourself.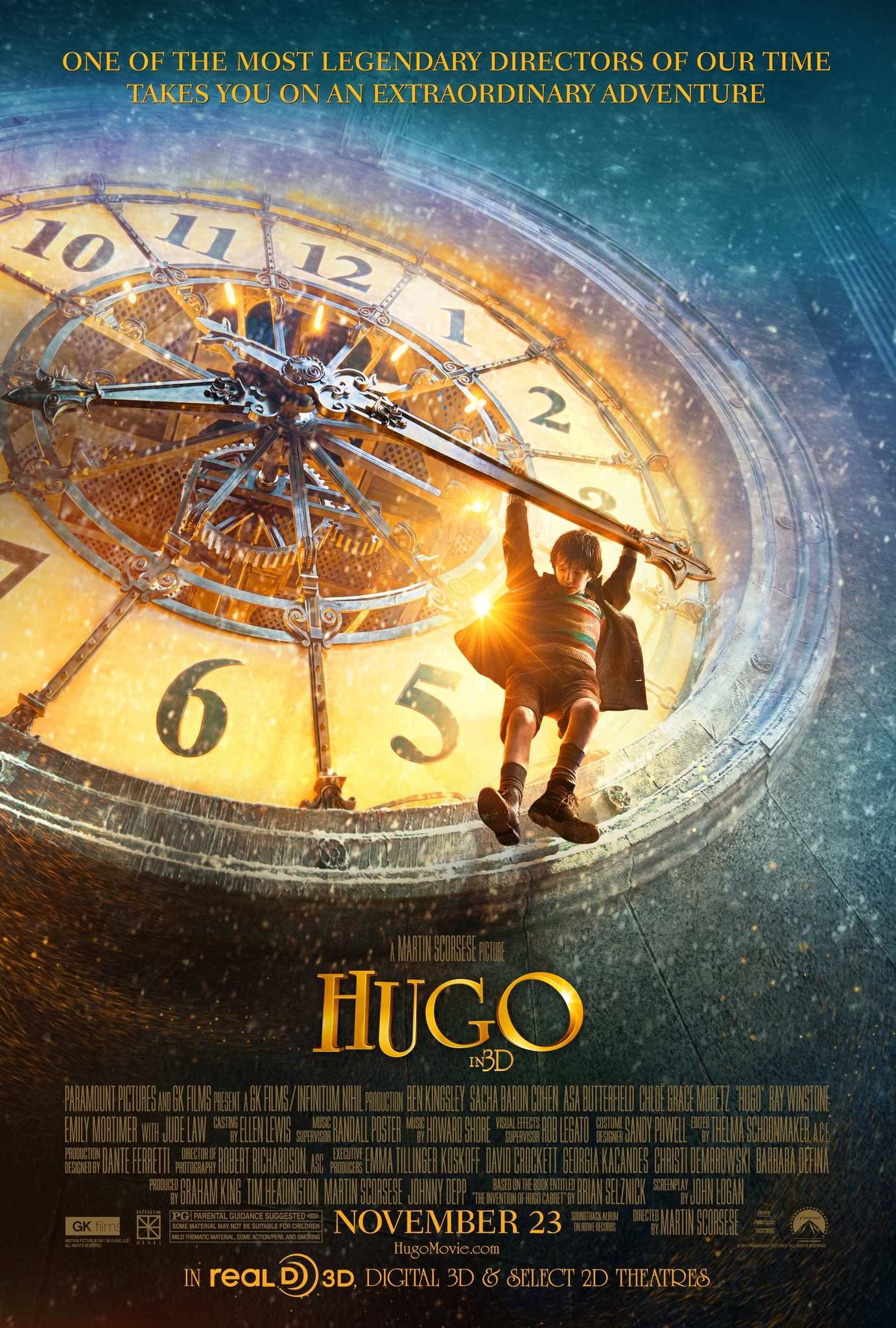 Dir. Martin Scorsese
This is an interesting outlier amongst Martin Scorsese's work, a family adventure film about a boy living in the walls of a Paris train station. I'm surprised it took me this long to get around to finally watching it, but I'm glad that I did. This is a film that beautifully captures the magic of cinema, telling a story filled with child-like wonder towards the world whilst being an exciting history lesson about the origins of film. Packed with references to early cinema and some really lovely visual sequences, this movie makes great use of its train station setting. Also Sacha Baron Cohen has a mechanical leg in this, so there's that too. With gorgeous production design and a warm, comforting colour palette, this is the perfect movie to curl up with when you're feeling down or want to rediscover that wonderful movie magic.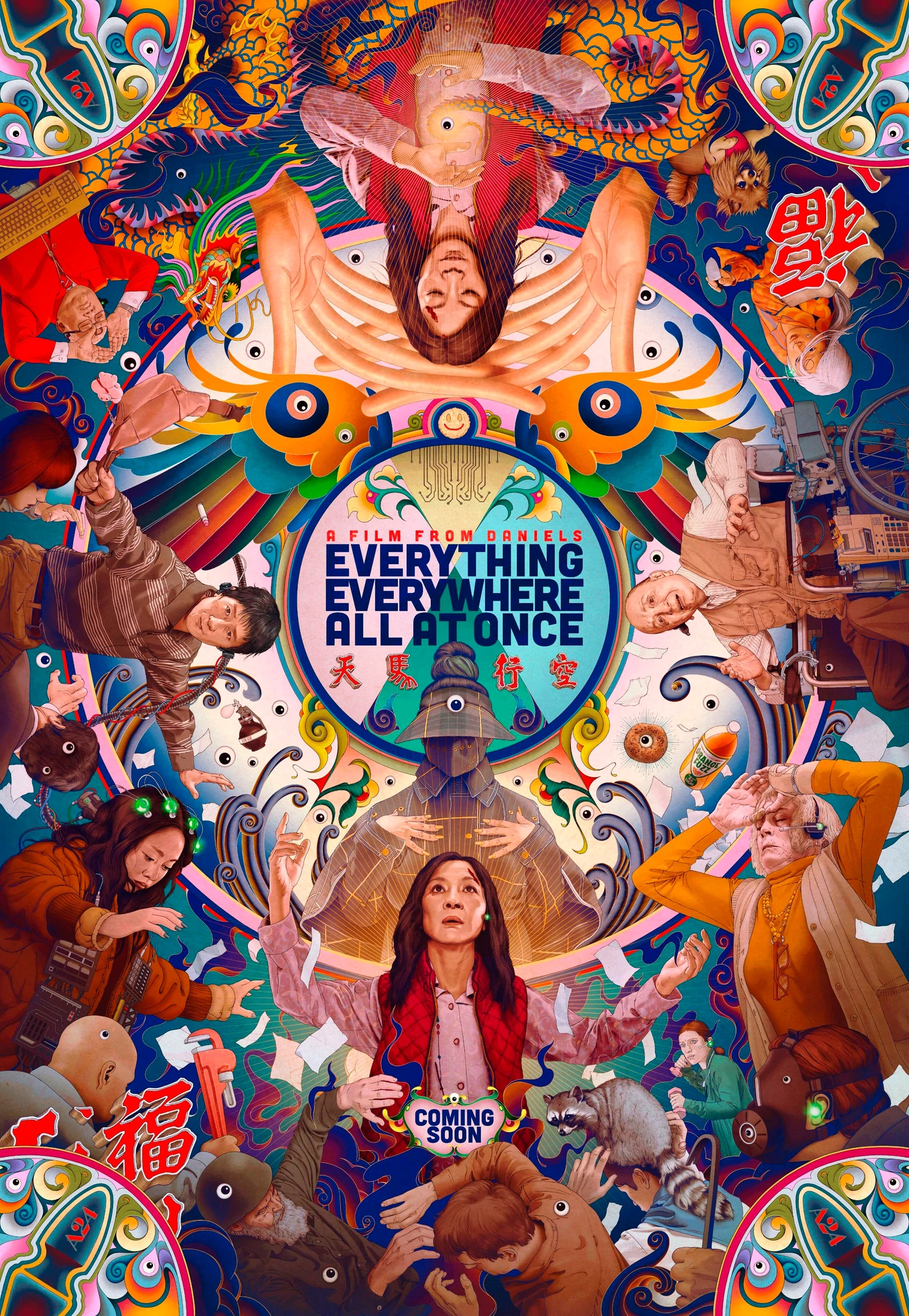 Dir. Daniel Kwan & Daniel Scheinert
This was the first movie that I've been able to see in the cinema for a long time, and I'm so glad that I did. This is a movie that makes the absolute most of film as a medium, creating an experience that is irreplicable in any other medium. If this film is still screening in cinemas near you, I'd highly recommend seeing it on the big screen, if not, it's still worth a watch. Even on the small screen the techniques and story telling utilised in this movie are mesmerising and engaging in a way that is so uniquely film. If you want a great story with great performances that will leave you asking questions about your own life – or your own reality, definitely check this one out.








top